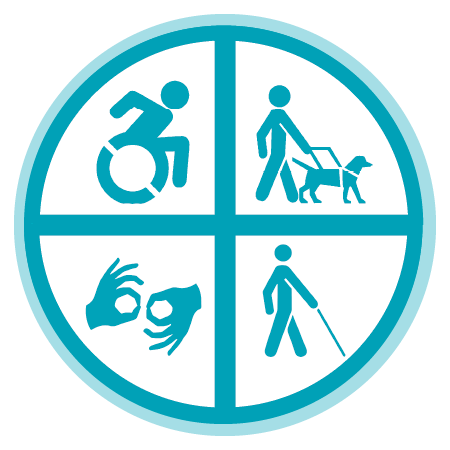 NNS Accessibility Policy
The National Neurotrauma Society is committed to making information and technology accessible to everyone, in accordance with W3C-based guidelines on which Section 508 of the U.S. Rehabilitation Act (29 U.S.C. 794d) and the U.S. Equality Act are based.  The NNS conference team strives to create content more user-friendly to people with disabilities.
If you have a disability and require accommodations, please This email address is being protected from spambots. You need JavaScript enabled to view it. as early as possible but at least 60 days prior to the conference to allow adequate time for us to assist in meeting your needs.
Real-Time Captioning Services and Special Needs Requests
Real-Time Captioning Services will be provided upon attendee request for all lectures in the main plenary ballroom. If captioning is requested, dedicated seating areas near the screens will display the captioned text.  If you require American Sign Language or CART Transcription Services, please contact us at least 90 days in advance of the annual meeting to inquire about these services.
If you have a disability or special need that may affect your participation in the annual meeting, please contact This email address is being protected from spambots. You need JavaScript enabled to view it.. NNS cannot ensure the availability of appropriate accommodations without prior notification of need. For assistance with special needs or disabilities onsite, visit the hotel Concierge Desk.
ADA Accessible Transportation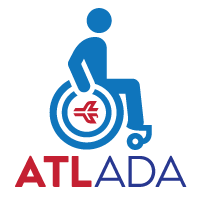 Travelers with disabilities, medical conditions and other special circumstances additional assistance can call TSA Cares; 72 hours prior to traveling with questions about screening policies, procedures and what to expect at the security checkpoint. TSA Cares is a helpline for travelers or their companions; you may call TSA Cares toll free at 855-787-2227. The hours of operation for the TSA Cares helpline are 8 a.m. to 11 p.m. EST from Monday to Friday and 9 a.m. to 8 p.m. EST on weekends and holidays. Travelers who are deaf or hard of hearing can use a relay service to contact TSA Cares (Federal Relay 711), or can e-mail This email address is being protected from spambots. You need JavaScript enabled to view it..
At Hartsfield-Jackson, the following modes of ground transportation are available to passengers with disabilities. Please contact one of the companies below to request special assistance, a wheelchair lift or ramp-equipped transportation.
Taxis:
Limousines:
Shared-Ride Shuttles:
The Metropolitan Atlanta Rapid Transit Authority (MARTA) public transit system includes elevator access for customers with disabilities. For more information on MARTA's passenger services, call (404) 848-4711.  
MARTA Mobility is a service that provides ADA Complementary Paratransit service to anyone unable to ride or disembark from our regular MARTA transit services. Riders must have a MARTA Mobility Photo ID Breeze Card to be able to request and board our MARTA Mobility buses. Click here for complete details
Greyhound Lines Inc., the nation's largest provider of intercity bus transportation, also offers assistance to customers with disabilities. The Greyhound system includes a boarding and departure destination at Hartsfield-Jackson with direct access to the Airport's domestic terminal north building. For assistance, contact Greyhound at (800) 752-4841 at least 48 hours before departure.
Westin Peachtree Plaza Hotel
For more information about the physical features of our accessible rooms, common areas, or special services relating to a specific disability, please call +1 404-659-1400.
Accessible guest rooms with 32" wide doorways
Accessible route from entrance to guest rooms
Alarm clock telephone ringers
Bathroom grab bars
Bathtub grab bars
Bathtub seat
Business Center
Doors with lever handles
Electrical outlets, lowered
Fitness Center
Flashing door knockers
Hearing accessible rooms and/or kits
Meeting spaces and ballrooms
Pool accessible
Pool pathway
Public entrance alternative
Registration Desk Pathway
Registration desk
Restaurant(s)/Lounge(s)
Roll-in shower
Service animals allowed for people with disabilities
Shower wand, adjustable
TTY/TTD available
TV with close-captioning
Toilet seat at wheelchair height
Transfer shower
Elevators, accessible
The Westin Peachtree Plaza hotel is committed to doing everything within our power to meet the special needs and interests of each and every one of our guests.